Beach clean-up in Pattaya by JLL's employees
The volunteer activity demonstrates strong support from JLL's employees to the firm's sustainability commitment
A group of twenty JLL employees from Pattaya and Bangkok gathered on Saturday 11th June 2022 to help clean up Wongamat Beach in Pattaya, contributing a combined 50 volunteer hours. Along the 1,500-meter beach, the group collected trash objects, most of which were plastic bags, drink bottles, bottle caps, candy wrappers and cigarette butts.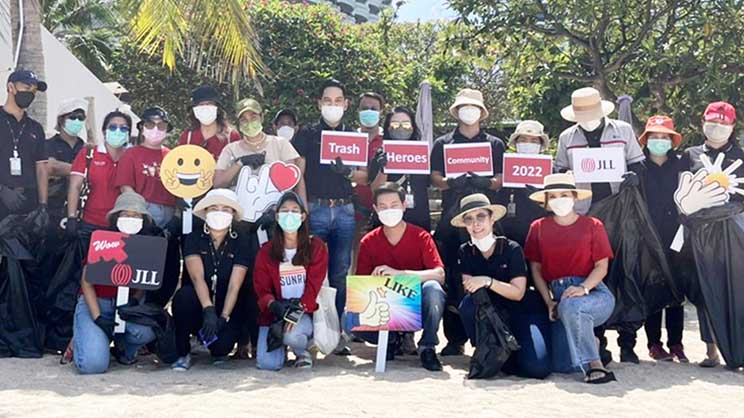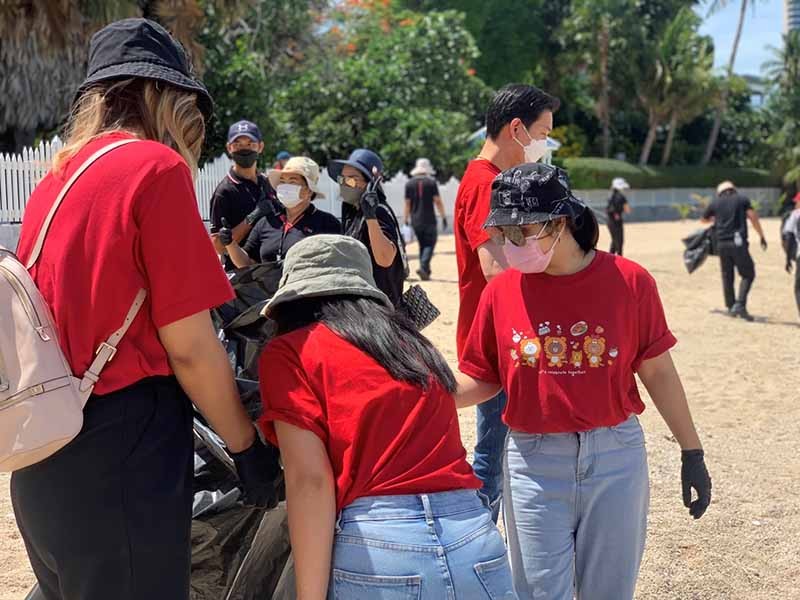 According to the locals, most of the trash objects along Pattaya beaches are generated by visitors, others are swept in by currents. Whilst JLL did not anticipate its employees' beach clean-up activity to create a significant physical impact, the firm expected it to help promote environmental awareness and encourage people to become mindful when it comes to discarding their trash.
The participation in the beach clean-up demonstrates strong support from JLL's employees to the firm's commitment to giving back to the community and preserving the environment in Pattaya where JLL is the leader in property management for upper-end condominiums.

The event also represents one of the volunteering activities that JLL and its employees have hosted or participated in so far this year. In May, JLL's employees joined in a blood donation campaign, giving a total of over 15,000 cc of blood to the Thai Red Cross Society's National Blood Center.

Celebrating the International Women's Day in March, the firm ran a donation program to support the Women and Family Development Learning Center (WFDLC) in Nonthaburi, a non-profit organisation offers a free job training to less fortunate women and families.

JLL has also planned a series of community activities throughout the remainder of 2022. Centered around CSR and sustainability, those activities are aligned to the firm's purpose to shape the future of real estate for a better world.

---
JLL (NYSE: JLL) is a leading professional services firm that specializes in real estate and investment management. JLL shapes the future of real estate for a better world by using the most advanced technology to create rewarding opportunities, amazing spaces and sustainable real estate solutions for our clients, our people and our communities. JLL is a Fortune 500 company with annual revenue of $19.4 billion, operations in over 80 countries and a global workforce of more than 100,000 as of March 31, 2022. JLL is the brand name, and a registered trademark, of Jones Lang LaSalle Incorporated. For further information, visit jll.com.