Office
Invest in or lease office property, and create environments that attract tenants, employees, or buyers.
Find the right space in the ideal location and deliver a workplace experience that engages and inspires your people. If you're investing, get advice and transaction support as you buy, sell, finance, and lease office property.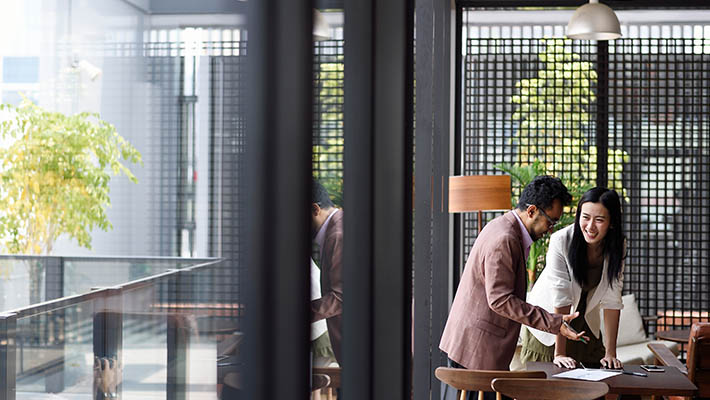 What's your next move?
No matter your organisation's industry or size, review your workplace strategy with a consultant before deciding to renew your office lease, relocate your business or redesign your office space.
Drop us a note and our experts will be in touch
James Haigh-Lumby
Senior Director – Office Leasing Advisory
PRIVACY NOTICE
Jones Lang LaSalle (JLL), together with its subsidiaries and affiliates, is a leading global provider of real estate and investment management services. We take our responsibility to protect the personal information provided to us seriously.
Generally, the personal information we collect from you are for the purposes of downloading materials you have requested.
We endeavour to keep your personal information secure with appropriate level of security and keep for as long as we need it for legitimate business or legal reasons. We will then delete it safely and securely. For more information about how JLL processes your personal data, please view our privacy statement.