Spaces
Working closely with the company brand to achieve a vibrant and modern co-working space in the heart of Bangkok.
Location
Chamchuri Square, Bangkok
Layout
Co-working space for more than 100 individual and shared offices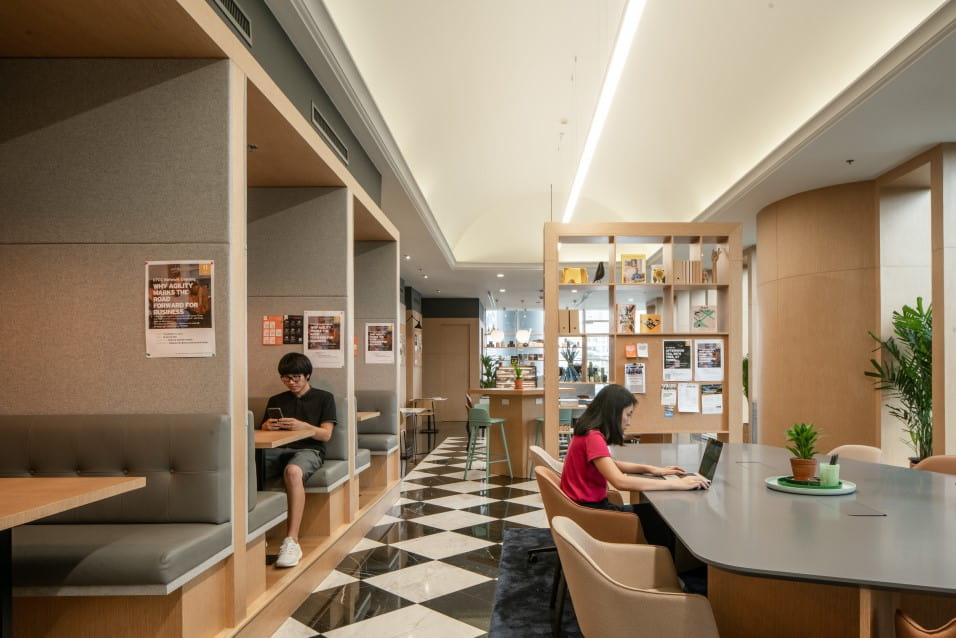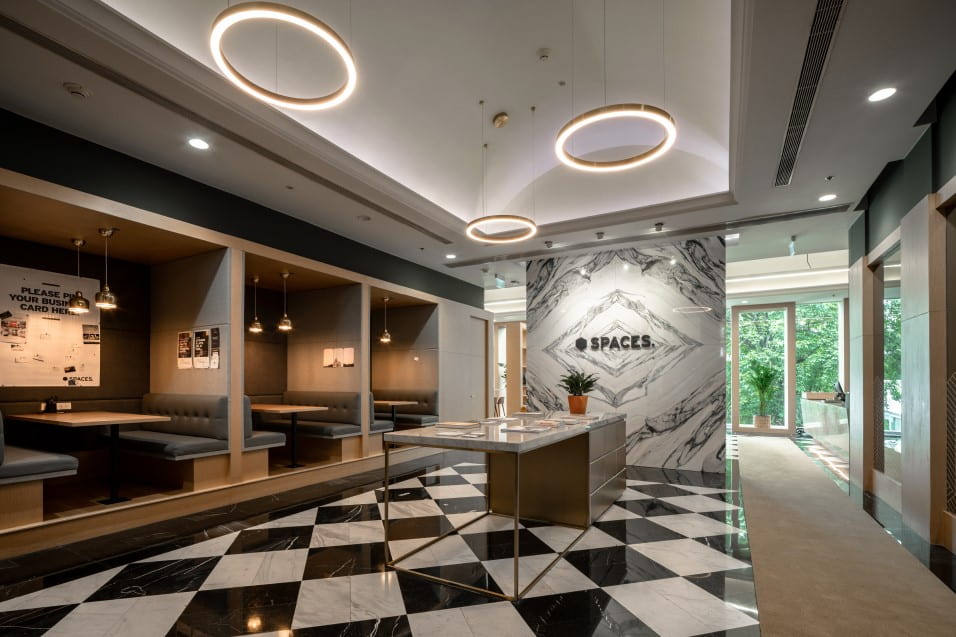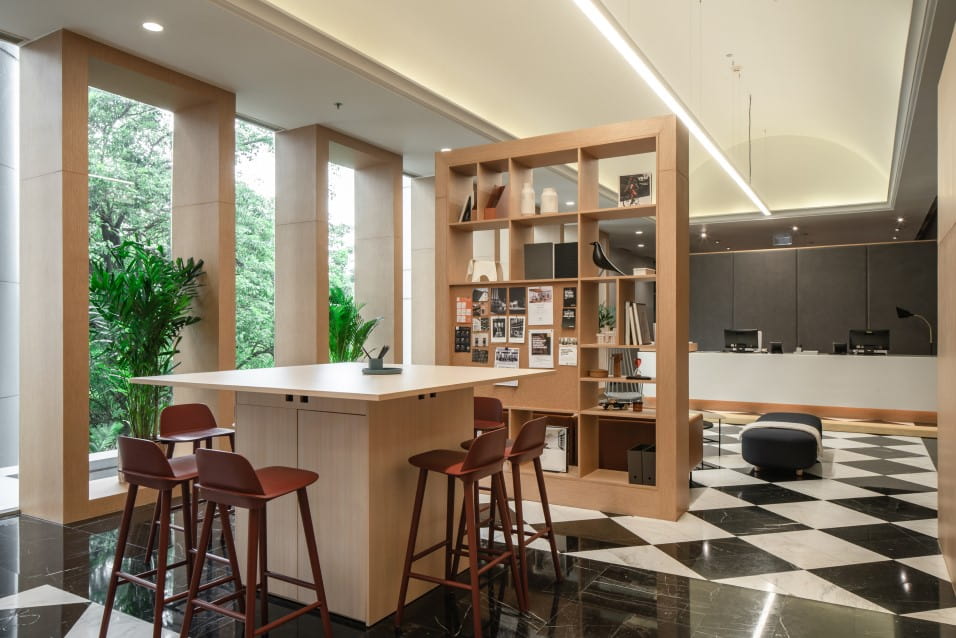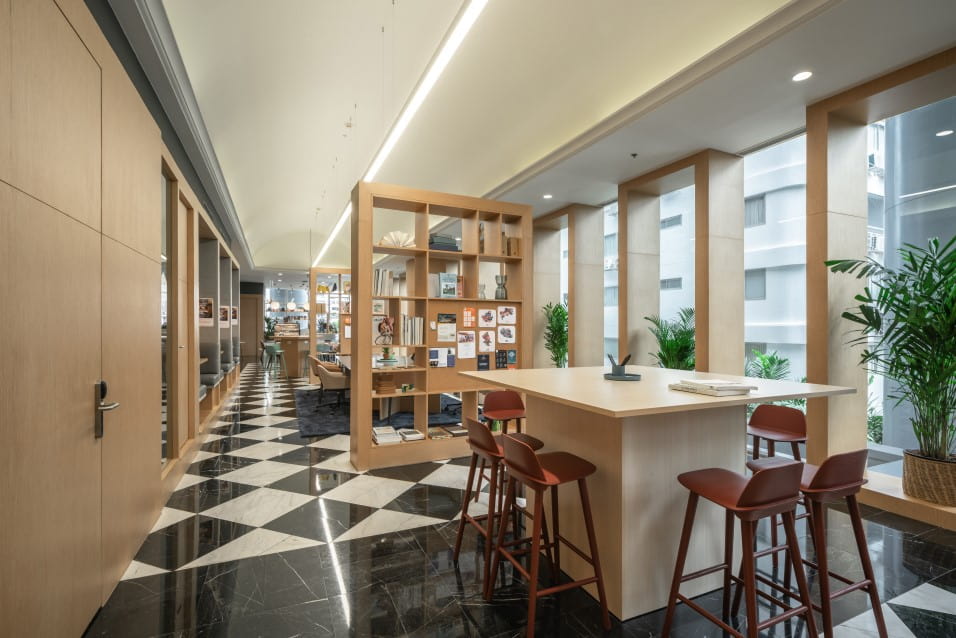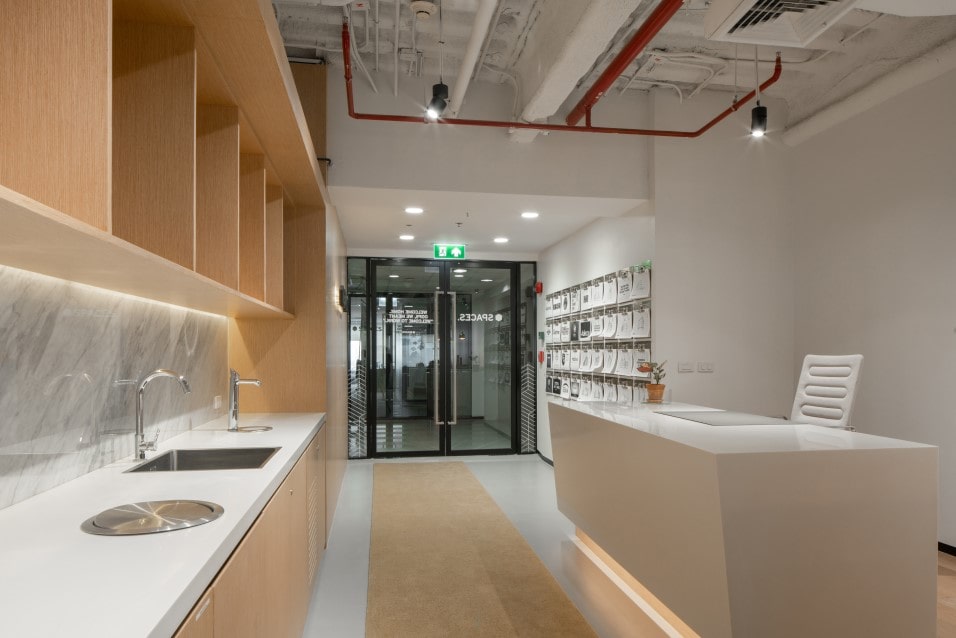 Challenge
Spaces is an international co-working brand with operations across the world. As the company expands into Thailand it planned to launch a second 2,200 sqm workspace in Bangkok to cater for the growing demand in the city.
With the global vision of creating dynamic workspaces that attract an energetic community it was essential the JLL team followed the comprehensive client design guidelines. Not only was the brand key, but also the utilization of the space in the most efficient and effective means to ensure maximum revenue returns without compromising on experience. In total, the client was aiming to fit more than 100 individual and shared offices into the location.
Approach
Spaces locations are known for their light and modern aesthetics, and the new operation in Bangkok is no different. Glass walls and wooden flooring combine with the grey ductwork to create an airy and fresh environment. Bookcases act as storage and display solutions, and double up as creative room dividers to demarcate areas across the open floor.
Abstract murals inspired by the city and local artists add an extra dimension to the brand expression and act as focal points. Not only are they eye-catching, the murals also shows relevance to the location and differentiates itself to other Spaces locations whilst aligning to the Global brand.
Result
The results speak for themselves with the location operating at over 90% occupancy following the grand opening. The users are attracted by the innovative design concept and sense of community curated which is not normally witnessed in the corporate world.
The management at Spaces was so impressed with the completed project that they automatically awarded JLL a contract to design and build their next project at Empire Tower, Bangkok.