Why Indonesia is attracting big investors for its new capital city
Massive investment pledges underscores companies' desire to have a hand in shaping a city from ground up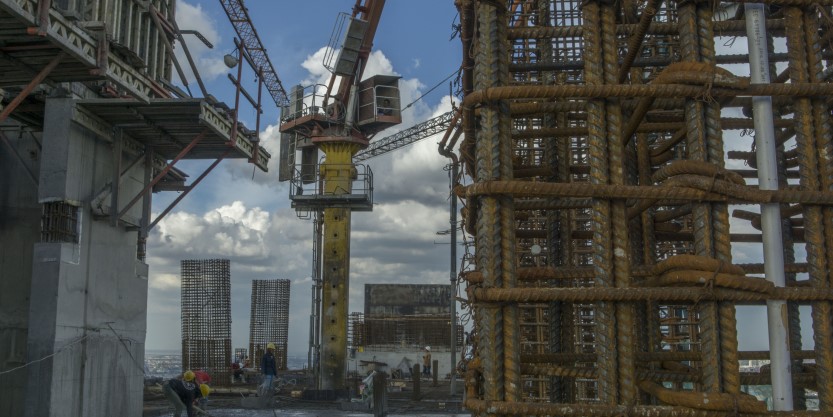 Indonesia's plan to build a brand-new capital city is gaining steam, with a growing list of investors expressing interest in the estimated US$34 billion project.
Softbank Group Corp reportedly offered a yet undisclosed figure towards construction, while Indonesia's Coordinating Minister for Maritime and Investment Affairs Luhut Pandjaitan also revealed interest from Hong Kong and South Korean investors in the billions of dollars.
The proposed move comes as Jakarta, the current capital of the country, holds the title as one of the fastest sinking cities in the world, and suffers severe congestion and regular flooding.
The construction of the new capital on the island of Borneo would be aimed at addressing these issues. The new city could be home to a population of six million people following the planned move in 2024, and will spread economic growth beyond Indonesia's main island of Java.
Recent pledges from investors are moving such proposals, long in the research phase, toward reality.
"The commitment from top names such as Softbank and former UK Prime Minister Tony Blair in the steering committee for the new capital will help build trust to attract more foreign investors to support its development," says Yunus Karim, Research Manager at JLL Indonesia. "It could potentially help the government to tap into wider international circles for greater investment flow."
Benefits of new builds
Indonesian President Joko Widodo's ambitions for the new capital with the latest and technology and sustainability initiatives comes at a time when future-proofing urban development has become of increasingly important for citizens, businesses and investors.
"Investors are attracted to the fact they can contribute to a capital that's being built from scratch," says Karim. "A smart and green city has further piqued the interest of tech and energy firms in shaping it."
The government has announced that all transportation in the new capital will be using autonomous vehicles, meaning electric car companies and tech companies will be eyeing a slice of the pie. Both local unicorn Go-Jek and Softbank-backed Grab have autonomous vehicles in development and could be potential partners.
However, basic infrastructure projects – such as the construction of roads, water works and power supply – will be first on the agenda as the government looks to lay the city's groundwork.
"More real estate investment will follow suit as homes, retail and hotels need to be in place before the projected move in 2024," Karim says.
Indonesian property developers with presence in the East Kalimantan province, such as Agung Podomoro Land, are already offering investment opportunities in upcoming projects.
Future state
Even if a sinking Jakarta loses its capital-city status, it would by no means drop off the map. The city of over 10 million people is one of the most important trade hubs in the Southeast Asia region. It's also not likely that companies headquartered in Jakarta would pick up and move immediately with President Widodo reassuring the business community that "Jakarta will remain as the center of business, trade and services".
Instead, the government's priority is Jakata's development into a global city. US$40 billion has been pledged for its urban regeneration and there are already plans to fund construction of a new sewage system and develop its mass transport system
And if all goes to plan, the new capital could eventually serve as a model for the development of other Indonesian cities.
 "Regulation will be the key here," Karim says. "The government has to stick to the original plan in creating a green city. Strict city management will also be necessary to prevent any massive deforestation in this province and to avoid the pitfalls of constructing a city from scratch."